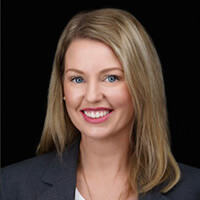 Kristi Hines
Kristi Hines is a business leader in occupational health, workplace safety and emergency medical services. She is widely known across Canada for being at the forefront of occupational health and safety, medical testing and assessment. Her dedication to the profession of occupational health nursing is evident through her practice, mentorship, innovation and leadership.
In 2012, Kristi founded Hines Health Services (HHS) out of her passion to provide optimal occupational health nursing services with a customer-oriented approach. Under her leadership, HHS has continued to diversify services to offer medical staffing and dedicated Emergency Medical Services, built a national network of affiliate locations across Canada, and employs a multidisciplinary team of over 165 medical professionals. HHS has established relationships with all levels of government and has municipal, provincial and federal government contracts.
A Registered Nurse, Kristi has a Bachelor of Science in Nursing from University of Alberta (collaborative program with Keyano College) and an Occupational Health Nurse Graduate Specialty Diploma (with Distinguished Honours) from St. Lawrence College in Brockville, Ontario.
Kristi is continually recognized as a leader in the business community and was the recipient of the 2019 ACC Alberta Business Awards of Distinction for Woman Entrepreneurship. In 2018, HHS was the recipient of the Fort McMurray Chamber of Commerce's Gold Award for Professional Services. In 2017, HHS was the recipient of the Fort McMurray Chamber of Commerce's Small Business of the Year Award and Kristi was also recognized as a Women of Inspiration by Girls Inc. of Northern Alberta and Syncrude Canada, an award that recognizes women throughout the Wood Buffalo region who inspire others, break new ground and help create change. In 2021, Kristi was appointed to the Alberta Chambers of Commerce (ACC) Executive Committee as Treasurer, becoming the first ACC executive committee member to represent the Regional Municipality of Wood Buffalo in 22 years.
A proud working mom, Kristi has three school-aged children. Kristi's love for her community and her drive to make it a great place to live, work and play is demonstrated through her community service. Kristi is Past President of Alberta Occupational Health Nurses' Association, a Director of Wood Buffalo Economic Development Corporation, Vice Chair of Fort McMurray Chamber of Commerce and former Director of Community Futures Wood Buffalo. Kristi enjoys mentoring nursing students and offers practicum placements at HHS to Keyano College and the University of Alberta nursing students. Most recently, Kristi was appointed to the Government of Alberta's Supporting Working Parents Advisory Group, which looks at the latest research, data and economic analysis to consider short and long-term initiatives to ensure parents, particularly women, can take part in Alberta's economic recovery.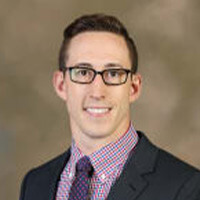 Cameron Spring
Cameron was born and raised in Fort McMurray and has always considered it his home. In 2013, he completed a Bachelor of Commerce degree at MacEwan University in Edmonton with a major in International Business. This program saw him study in Switzerland, Brazil and China; expanding his understanding of the world while also reinforcing his gratefulness for the opportunities in the Wood Buffalo region.
After university Cameron returned to Fort McMurray and began full-time employment at Phoenix Heli-Flight, a local helicopter charter company founded by his family in 1991. He has gained experience in several roles and is now the Assistant Operations Manager. As a teenager he had completed glider and airplane pilot licences through the local Air Cadet squadron and in April 2016 he completed his commercial helicopter pilot licence.
Cameron also commits his energy to training Brazilian Jiu-Jitsu, travelling, and maintaining several languages. As a Director Cameron is thankful for the opportunity to work with fellow passionate business professionals to strengthen the economic foundation of the region. [2021-2023]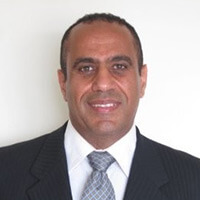 Nayef Mahgoub
Nayef Mahgoub, P. Eng., MBA, has been living and working in Fort McMurray for the past 12 years. After his 6 years with Suncor Energy, with his last role as an Acting Director, Nayef founded his own engineering firm in Fort McMurray and he is now the Managing Director of Akron Engineering.
Nayef is an active volunteer, mentor and leader in the community, as he is a leader with RMWB's Emergency Social Services (ESS), a board member with the RMWB's Assessment Review Board (ARB) and Subdivision Development & Appeal Board (SDAB), a volunteer with Red Cross Canada, a board member with Wood Buffalo Community Foundation, a volunteer with Habitat for Humanity, United Way, Food Bank, Girls Inc, and the president of the Fort McMurray Chapter of PEMAC Asset Management Association of Canada [2022-2024]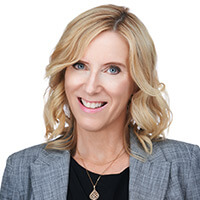 Denean Robinson
Denean Robinson, Vice President of Corporate Services and Chief Financial Officer (CFO) for the Fort McMurray Airport Authority (FMAA) has been influencing business performance beyond the numbers for more than 20 years.
Denean joined FMAA in 2017 where she oversees enterprise risk management, financial controls and commercial agreements with 70+ businesses operating at the Fort McMurray International Airport (YMM) or on airport lands.
As CFO, Denean has been instrumental in pivoting the FMAA towards sustainable business operations, identifying process improvements, cost efficiencies and revenue diversification opportunities.
Prior to the FMAA, Denean was Senior Manager with MNP LLP where she provided accounting and auditing expertise to a diverse client base. As a trusted advisor, Denean used her gift of fiscal storytelling to guide businesses towards long-term financial stability.
Denean has held various leadership roles with large accounting firms and was seconded to a commercial real estate company and a large east coast oil company to assist with International Financial Reporting Standards Conversion Projects. Denean was also named to Grant Thornton's 2012 Task Force on Quality and Efficiency.
Denean is currently a non-voting board director and Treasurer of the Fort McMurray Chamber of Commerce and is a member of the Canadian Airports Council Finance Committee. She previously held Treasury roles with a United Way Agency of Saint John and with various Academic Fundraising Committees.
Denean is a Chartered Accountant and is currently enrolled in the Airport Management Professional Accreditation Programme through Airports Council International - International Civil Aviation Organization.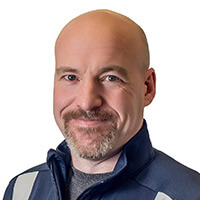 Jeff Penney
Jeff has been a resident of Wood Buffalo since he moved to Fort McMurray with his family in 2007. Originally hired to establish a new Economic Development office for the Regional Municipality of Wood Buffalo, Jeff has spent the past thirteen years working in the region's business community. During his tenure at the Municipality, Jeff successfully oversaw a number of critical and complex projects including the completion of the first Wood Buffalo Economic Development Strategy, design of the award winning BIG Wood Buffalo branding campaign, development of the Business Attraction and Retention Strategy and the completion of economic development plans for each of the regions rural hamlets.
In 2015 Jeff was hired by Shell Canada to manage its External Relations Department at Albian Sands. In that role he was responsible for all elements of communications, stakeholder relations, business development and Indigenous consultation. When Shell divested its oil sands assets in 2017, Jeff transitioned to his current role at Canadian Natural Resources Limited where he leads Business Development and Stakeholder Relations activities for the company's mining operations and helps identify opportunities for local businesses to be better engaged in the oil sands supply chain.
Beyond his professional endeavours, Jeff has also been active in the business community through his volunteer work. He has held numerous volunteer roles in the community including extended periods as a Director of both Community Futures Wood Buffalo and the Fort McMurray Tourism Association. In addition, he successfully represented Wood Buffalo at the Provincial level through his election to the Board of Directors of Economic Developers Alberta, and served as the President of the organization in 2014/2015. Given his passion for volunteering Jeff was a natural choice for the role of Volunteer Chairperson for the 2018 Wood Buffalo Alberta Winter Games.[2022-2024]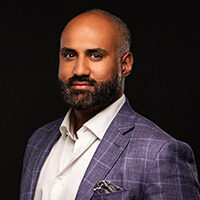 Sangram S Hansra
Sangram Hansra is a lawyer at Stringam LLP. He was born and raised in Fort McMurray. After graduating from Westwood High School, he attended the University of Alberta where received his Bachelors of Science and Juris Doctor. After his time at the University of Alberta, Sangram attended the prestigious Melbourne Law School where he obtained his Masters in Law.
Prior to returning back to Fort McMurray his previous work experienced included working at a Major Regional Law Firm in Edmonton and the Government of Alberta's Ministry of Justice and Solicitor General.
Sangram has also sat on the University of Alberta's Board of Governors where he was a member of the Finance and Property Committee as well as the University Relations Committee. He is also currently a Board Member of the Wood Buffalo Community Foundation. [2022-2024]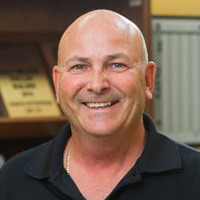 Gene Dobie
With over 40 years of experience in design, project and contract management, Gene brings forth his expertise in contracts, insurance, planning & development, innovating and improving policies within the organization. Gene is the chairman for two condominium associations being River Park Glen & the Barrington, supporting budgets, finance and insurance while giving guidance to reserve funds and property upkeep. Gene joined with the Fort McMurray Public School board Audit Committee last year and provides his support to their financial, operational and risk management as per their mandate
Gene came to Fort McMurray in 1976 to work on the Syncrude plant with Bechtel Canada and stayed ever since investing into the industries and community. He is married, has two grown children and 5 grandchildren. Within his busy schedule finds time to travel and snowboard in the winter and play tennis when he can through the summer months. He loves hospitality and misses that part of community.[2021-2023]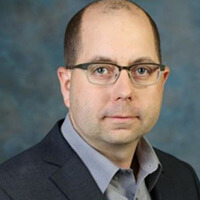 Graham Ure
Graham Ure is currently the Director of the East Tank Farm Asset Management for Suncor Energy. He graduated from the University of Alberta with a Bachelor of Science in Chemical Engineering and moved to Fort McMurray in 2003 to join Suncor. Since that time has held several roles of increasing responsibility in Engineering, Operations Management, Health and Safety and Supply Chain Management.
Prior to moving to Fort McMurray Graham grew up on a small family farm in central Alberta where is love for the outdoors began. He currently enjoys spending as much time outside as possible in the many activities available in Fort McMurray, from golfing in the summer and snowmobiling in the winter, with his wife and two small boys. He also enjoys spending time with his brother, who also reside in Fort McMurray and his family (wife and 3 young children).
In addition to volunteering with some smaller local groups Graham has held formal volunteer positions with the Coalition for a safer 63/881 (2015-2018, Director and Vice-Chair) and Safe Communities Wood Buffalo (2019-2022). [2021-2023]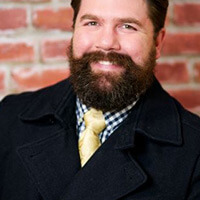 Chris Yarkie
Chris began his career with C&B in 2007. Combining his interest in business with his knowledge of grounds maintenance, he started C&B Maintenance Corp. with his father-in-law. After successfully growing the company in the first few years. C&B has now expanded into a company that provides snow removal, landscape construction and design, building construction and remediation services.
Chris is a firm believer that integrity and dependability are the foundation of C&B Maintenance's success. "We are committed to providing our customers with the very best in quality of service and customer satisfaction. We endeavour to provide our workforce with a safe and respectful work environment, working with each individual to ensure they are striving to do their best and giving them the knowledge and tools to succeed."
C&B is committed to giving back to their community through volunteering and donations. Snow Angels, Spring Clean-up for St. Aidan's Members and supporting local charities and non-profit groups with grounds and snow maintenance are just a few of the volunteer programs C&B supports.
Chris and his wife have been married for 14 years and have two daughters. Chris' family is very active in the community, with their church and participate in local sports and art clubs. Chris spends his free time coaching minor hockey, playing music with his church and spending time with his family. [2021-2023]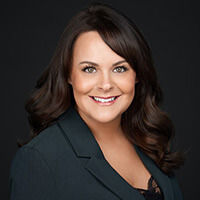 Crystal Young
Crystal Young is the President & CEO of the McKay Métis Group. As a proud member of the Qalipu First Nation Band in Newfoundland, Crystal has leveraged energy and business savvy into a successful career with ever-increasing responsibility and a proven record of success in and around the Alberta oilsands.
Having earned a bachelor's degree from St. Mary's University, Crystal was attracted to Alberta by its vibrant communities and endless opportunities. She moved to northern Alberta to accept her first role as an administrator within the energy industry. It wasn't long before she began moving through the ranks and working with various Indigenous companies.
Joining the McKay Métis Group in 2016, Crystal successfully stewarded, deepened, and expanded the Group's business partnerships. Her strong acumen, a keen eye for opportunity, and natural-born leadership skills led the McKay Métis Group board of directors to offer her the position of President & CEO in the fall of 2020.
Since then, Crystal has led the rapid growth and diversification of the Group. Treating the business like her own, she brings an entrepreneurial spirit to everything she does and has had a significant impact on the Group, its people, culture and delivery to their clients. Under her leadership, the Group has inked many business partnerships and acquisitions, resulting in significant revenue expansion and job creation. The McKay Métis Group is being hailed as one of Alberta's largest and fastest-growing Indigenous enterprises.
No stranger to the public eye, Crystal has made numerous appearances on BNN and participated in business panels with MLT Aikens law and the National Post.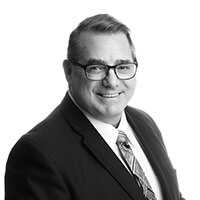 Craig Warden
Craig Warden leads Acden Environment's Operations in Western Canada. As the General Manager, Mr. Warden oversees ongoing efforts ranging from the day-to-day business to expanding Environment stewardship efforts on behalf of Acden Environment's principal shareholder, the Athabasca Chipewyan First Nation (ACFN).
Mr. Warden has been tasked in the additional role of Project Director for the Better Earth Waste to Energy project currently being undertaken by Acden. A very exciting initiative.
After attending Brock University Business program in Ontario Canada, he undertook a successful career within transportation industry management. This led him to the logistical environment challenges he undertook as a career.
Prior to joining the Acden team, Mr. Warden was the principal owner with Niagara Environmental Group. This single startup successfully grew to become a long tenured career, focusing on challenges both domestically and internationally in environmental disciplines.
With the assistance of a diverse team of Engineers, they successfully created solutions for multiple clients ranging from local governments, Industrial clients, and individual businesses.
Craig believes that the unique challenges that exist in Alberta's north continue to provide avenues for economic growth, sustainable solutions and long-term stewardship results.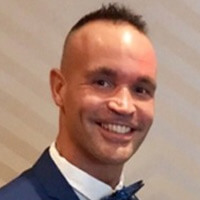 C.J. Quinton
C.J. Quinton is the Director of Operations at GardaWorld, serving the Northern Division. Having moved to Fort McMurray when he was a child, C.J. has lived in the Wood Buffalo region for nearly 40 years.
A veteran of the Canadian Armed Forces, C.J.'s career in the security field began during his service as a reconnaissance squadron soldier with the Royal Canadian Dragoons. His passion and penchant for security would lead C.J. through an impressive climb up the corporate ladder.
Prior to joining Garda World in 2019, C.J. held multiple positions during his eight-year tenure with TAWS Security Ltd. Hired as the Operations Manager, C.J. quickly worked his way up to Chief Operating Officer. During this time, C.J. was appointed Director of Private Security Service for the Regional Municipality of Wood Buffalo (RMWB) during the 2016 Horseshoe River Wildfire. He served Fort McMurray in this position for the duration of the fire and extensive recovery period and oversaw the operations of five different security companies and over 260 security professionals.
Throughout his career, C.J. has received numerous accolades for his work, including multiple commendations during his military career. For his work throughout the Horseshoe River Wildfire, he was recognized as "A champion of the Regional Municipality of Wood Buffalo" at the Mayor and Regional Council Toast of Champions.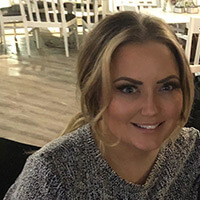 Kassondra Meyers
Kassondra Meyer was born and raised in Fox Valley, Saskatchewan, a small, vibrant farming community of approximately 500 people. It was there that her strong values for community building and engagement were instilled by hard-working, community minded people who were invested in and possessed immeasurable pride in the sustainability of their community. It was a natural progression for Kassondra to develop business acumen and an entrepreneurial spirit growing up surrounded by both immediate and extended family members who have a well-established presence within the community and surrounding territory for their extensive entrepreneurship and success in a variety of industries including Oil and Gas, Retail, and Service businesses.
Kassondra's upbringing and humanitarian nature have shaped her into an articulate, dynamic, capable and caring young woman whose drive and determination have motivated her to help others. Her altruism is evidenced by her pursuit and achievement of both a Bachelor of Science Degree in Paramedicine & Nursing, and her work with the Southern Alberta Community Living Association (SACLA), and experience in her youth as a community recreation center lifeguard. Throughout these endeavors, her metric was, and continues to be, to provide top notch care with a focus on advocacy ensuring that those she serves are well taken care of and heard. In addition to these accomplishments, she has achieved two lifelong dreams. In 2016, she became the proud mother of a beautiful and spirited daughter whom she loves deeply and acknowledges helps to keep her grounded. Most recently, she ventured into retail opening a new, up-and-coming boutique named Rose & Pearl Boutique Inc. in Fort McMurray.
As the Founder and CEO of Rose & Pearl Boutique Inc., Kassondra is passionate and excited about the endless possibilities for growth and development for small businesses in Fort McMurray. She believes that developing a business is not about the title of "business owner", but about the potential to build networks and create a niche in the market that provides Canadian goods and services, supports growth and development of other businesses and entrepreneurs and helps to build a stronger economy by enhancing businesses.
As an individual who is willing to invest in her community during a global pandemic and economic downturn, she sees and believes in the resiliency of the people in the Wood Buffalo Region and the strength of their collective efforts to achieve and sustain economic growth and prosperity. Her mission is to build, support and nurture relationships with her customers, Canadian producers, other small businesses and her local business community as demonstrated in Rose & Pearl Boutique Inc.'s company pillars: Support Small Business, Support Women Entrepreneurs, and Support Canadian Business. She aspires to use her business to complement her passion for helping others by offering unique items, many of which come from other small businesses, and to connect with other like-minded people who are willing to use their skills and resources for the common goals of creating a stronger business community and building toward a brighter future.
When Kassie is not working at her boutique or nursing, she is likely boating with her family, grilling on the Traeger, gardening, reading or participating in other various community activities.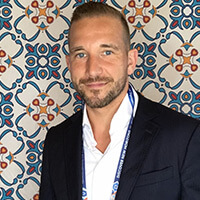 Mike Lambert
Mike Lambert is the Owner and Operator of East Village Pub + Eatery and East Village Liquor Store. He founded both companies in 2014 and is proud to be celebrating 8 years in business this year. One business achievement that Mike is very proud of is having East Village Pub + Eatery awarded Business of the Year in 2017 at The Chamber of Commerce Business Awards.
Mike was born and raised in Fort McMurray and has over 25 years experience in the restaurant sector within the community. Mike graduated from Composite High School in 2003 and went on to get his Bachelor of Management from the University of Lethbridge. At the University of Lethbridge, Mike was a representative of the University in an annual business competition where the top 12 universities in Western Canada come together to compete in an academic business case competition.
Giving back to his community has always been a priority for Mike. Over the past 8 years, through the efforts of his team and many volunteers, East Village Pub + Eatery has been able to help raise over $500,000 for charities, organizations, and people within the community. One of the fundraisers that Mike looks forward to being apart of every year is the Rooftop Campout organized by the Fort McMurray Fire Fighter's Association. Mike is passionate about giving back to the community through involvement as a board and committee member within different organizations. Mike is currently a board member of the Regional Recreation Corporation. Mike is a mentor in the mentoring program started and operated by Startup YMM. He was asked by Economic Development Wood Buffalo to be a representative of the restaurant sector on their Business Recovery Task Force Committee in 2020. This committee was created to help give recommendations to council on what support the Fort McMurray business community needed to help deal with the impact of Covid-19.
Mike is passionate about personal and business development. One component of this development is his membership in the Edmonton Chapter of Entrepreneurs' Organization. This is a global organization that helps it's members to achieve their full potential in personal and business life through life-enhancing connections, shared experience, and collaborative learning. He is also an avid reader. The current book that's helping to develop Mike's leadership skills and impacting the way he runs his businesses is Multipliers by Liz Wiseman. Two of his favorite book recommendations would be The E-Myth by Michael Gerber and Leadership and Self Deception by the Arbinger Institute.